Happy Monday! Did you all have a good weekend? Those of you who regularly read the blog know that Adam and I attended the Kentucky Derby this past weekend with friends. What an amazing experience. The people watching was PRICELESS. We coincidentally ran into old friends from St. Louis and had just about perfect weather despite the predicted rain showers. I am still moving a little slow today!
Today's look is such a simple ensemble and is flattering on all body types. In addition to being an effortless outfit, the pieces provide both comfort and versatility. Wear this look to run your weekend errands, to Sunday brunch with friends, or to any year-end, school function. The fit of these wide leg jeans is so flattering! I am short, so any look that makes me appear remotely leggy and I am all in. These trouser-style jeans definitely provide the illusion of added height. I like them so much that I bought a couple of pairs-they also come in white!
Add a brightly-colored or oversized statement necklace, HERE, to any off-the-shoulder chambray top to provide the perfect pop of  spring color. My chambray off-the-shoulder top is by BeachLunchLounge and can be purchased at Bloomingdales by clicking HERE. 
Ginger jeans by 7 for All Mankind 
I like these jeans because they are a welcome change from the skinny jean and a dressier option than the ripped-jean.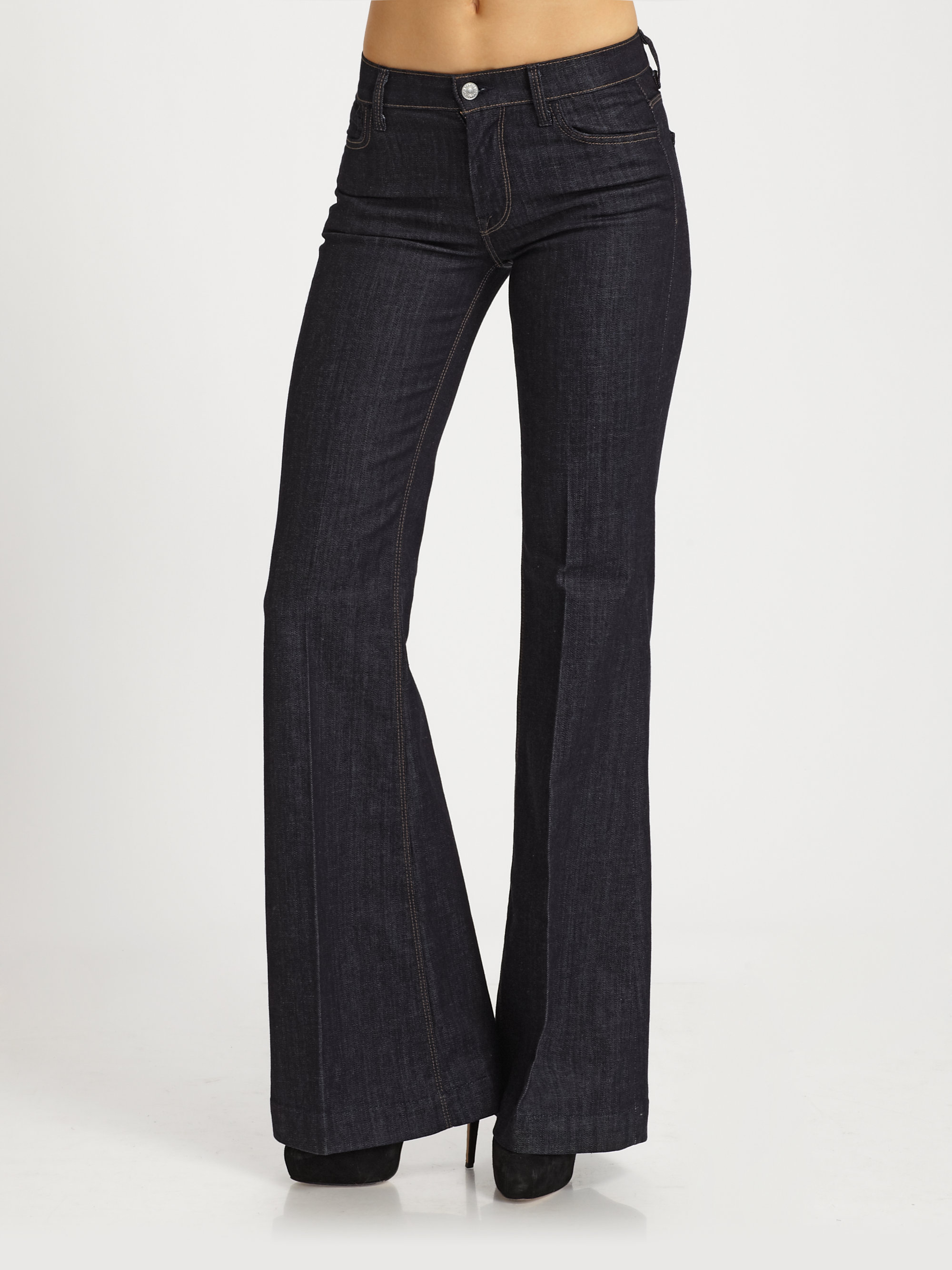 J
Thank you so much for reading!
If you are interested in seeing a photo, my Derby hat is on Instagram at mothermojoblogger. I went with the reader's choice and chose nude!
Cheers,
Sara