There is nothing I love more than a terrific new outfit– except for a fabulous outfit on par with any budget.
If you have not recently shopped at Target, Victoria Beckham's Spring 2017 clothing line is reason enough to go.
I ventured into Target last week for the first time in months. I had heard about the new line and I was eager to see if it lived up to the hype. Beckham's new clothing line did not disappoint. The clothing appears well made, the designs are super fresh, and the selection is huge! This clothing line has a little something for mom, a little something for the toddler in your life, and a BIG bang for your buck.
Dress pricing starts around $40! Children's clothing is priced around $20. Just think, wear one season and toss! You know your little darlings are going to likely stain your new ensemble with ketchup fingers or chocolate sauce and they will outgrow their new duds by fall. It is a no-pressure-purchase that looks fantastic.
Order yours HERE today before they sell out! Price? Just $40! I am wearing size XS. Happy shopping!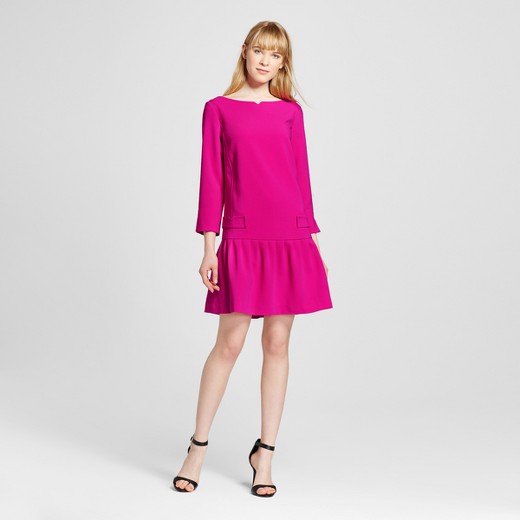 Cheers,
Sara